Scott Miller, B.15 Modelmaking Workshop Technician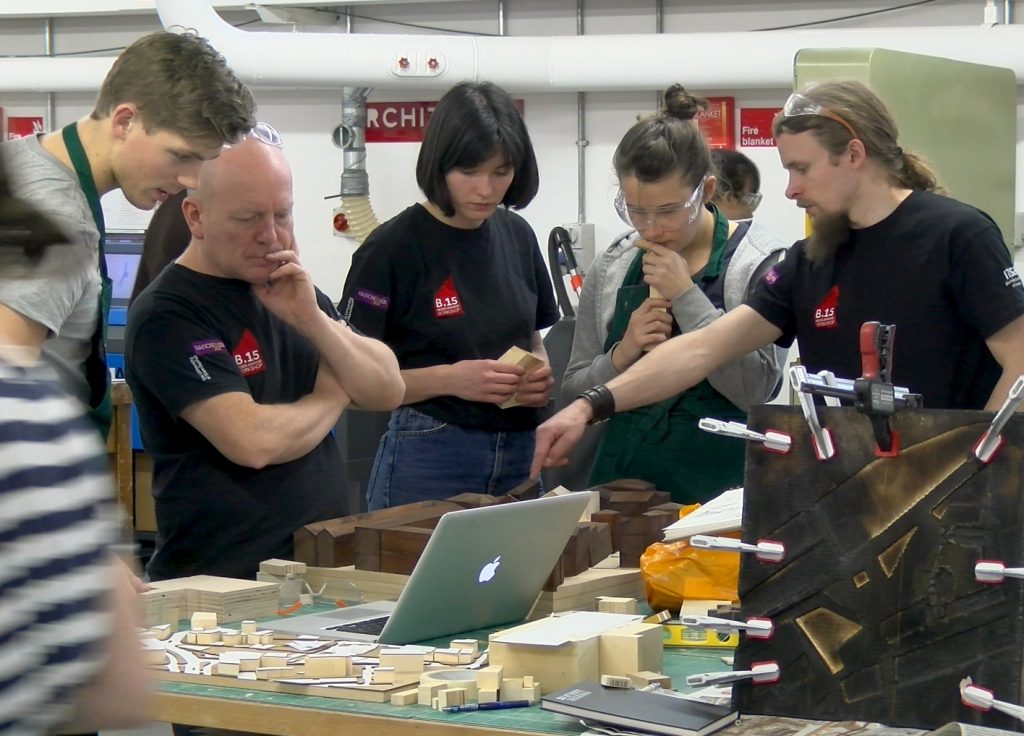 A lesser known part of the School of Environment, Education and Development is the School of Architecture which, through a joint agreement with Manchester Metropolitan University forms the Manchester School of Architecture. Students, Enrolled at both Institutes study Architecture from between 3 and 5 years of study which covers a wide range of disciplines any of which graduates can choose to pursue.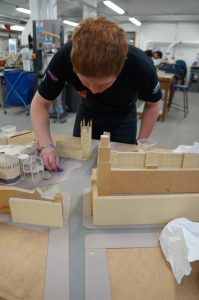 One of the longest standing departments within the school, the B.15 Modelmaking Workshop at UoM can be found in the basement of Humanities Bridgeford Street. The staff comprises Senior Technician James Backhouse, Technician Scott Miller and the recent addition of Technical Assistant Saul Parker-Backhouse. In late 2017 the school decided to make its mark at the 16th Venice Architecture Biennale, the world leader in architectural, art and design exhibitions. Rather than take the traditional approach of focussing on displaying resolved projects, our focus was much more anthropological, analysing our own practice and why the process of making models in design has an enduring appeal to our students and graduates.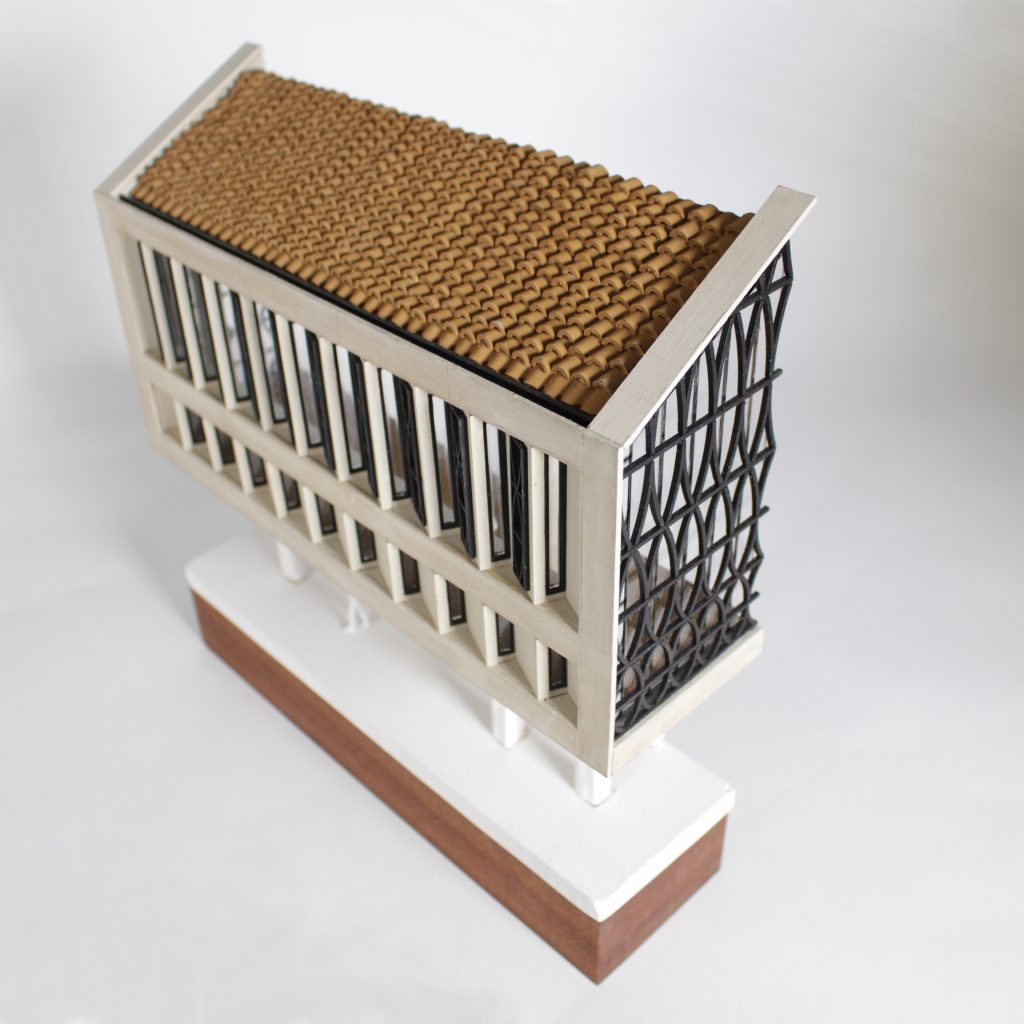 In an increasingly fast paced design world, students face constant pressure to find solutions where the best way forward is left to their own findings. The idea of successful design having to employ the use of 'cutting edge' or forward thinking technology dominates with the majority of new starters. This often leads to our students to struggle to grasp why they have been asked to make a model in the first place. For us, the product is secondary to the learning that takes place through making.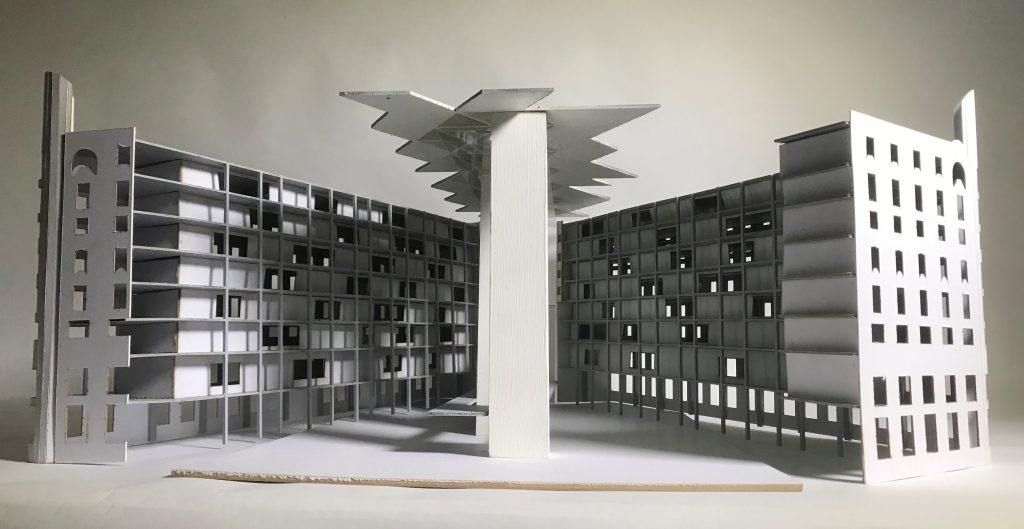 We felt it our job to break down the hype and explore why the act of modelmaking has continued for many hundreds of years of change. Presenting this to both seasoned and future design enthusiasts would allow us to provoke thought and conversation on the subject and with any luck, a fresh perspective on design thinking that never rules out the old fashioned when it is the most efficient solution for the task at hand.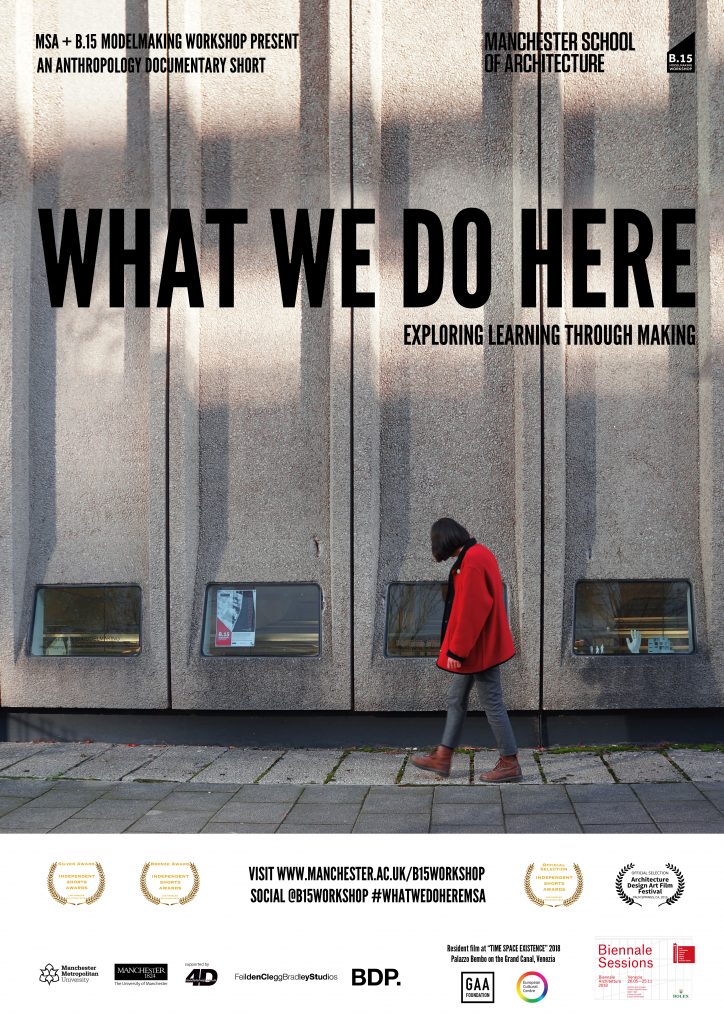 This concept manifested itself as the short film titled WHAT WE DO HERE which premiered in Venice last June. Following the launch event it was then resident at the European Cultural Centre on the Grand Canal for five months where it was seen by tens of thousands of people visiting the city. It has since been screened at Odeon Great Northern in Manchester and has won two awards from the Independent Shorts Film festival in Los Angeles before appearing as part of Modernist Week in Palm Springs.
There have also been a number of further screenings and discussions locally for other institutions, architectural and engineering practices with more on the horizon elsewhere in the UK. The project has been a great opportunity for us to reflect about the reasons behind our craft and with 2020 making 50 years of our workshop, we hope to continue to practice the various aspects of practical modelmaking for many years to come. B.15 workshop can be found on Twitter and Instagram @b15workshop and further information can be found on their blog at www.manchester.ac.uk/b15workshop