Instrumentation & Control Engineer
School of Chemical Engineering and Analytical Science, Faculty of Science & Engineering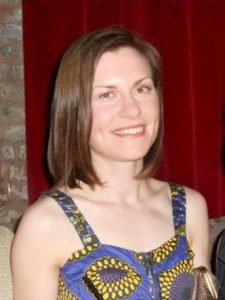 Describe your work area and its importance.
I design, implement and maintain systems for data acquisition and process automation, for teaching and research experiments. I use software such as Labview and our Siemens PCS7 distributed control system (DCS), plus hardware such as sensors and pumps. My work is important because Chemical Engineers need data to understand how a process works, and they need to control it to achieve the desired results.
On a typical day, what do you spend most of your time on?
I have a steady stream of requests from researchers who need support in developing their experiment, so I will spend some time consulting with them and some time working alone on my contribution. I am continually developing our DCS, so take the opportunity to work on that when it is not is use. Most days there will also be some sort of ad hoc troubleshooting that I need to attend to, which could end up being the task that I spend most of my time on that day.
Describe your career path to date, including highs and lows.
I graduated from Leeds University in 2003 with a Mechatronics MEng degree, keen to work in robotics. My first permanent job was testing robotic high throughput assay platforms for pharmaceutical R&D. Configuring and testing the hardware was great fun, but I found testing the software quite dull at times. I wanted to be more involved in the development of automated systems, and fancied working for a large company with global presence. Siemens was an ideal fit, so I joined in 2006. Initially I worked as a project engineer, designing large motor and drive systems for clients such as power stations and steel plants. The international travel was great, although it was often at short notice. I achieved Chartered status in 2011, an achievement I remain very proud of. I then side-stepped into a design engineer role in another part of Siemens to learn more about distributed control, working with clients in different industries such as food, chemical and pharmaceutical production. It was fun visiting the manufacturing facilities, especially Hartley's Jam and BMW Mini. Alongside my engineering work I enjoyed supporting entry level talent as a placement manager and mentor. As coordinator of the undergraduate sponsorship scheme I worked with managers across the business and with Universities, to help our undergraduates develop the skills they need to become professional engineers. I decided I wanted to work in a University and took this post at the end of 2014. In the future I would like to facilitate collaborations between industry and academia, to address the engineering skills gap or to aid development of innovative technologies.
What drives you?
Making things work. I like bringing together technology and people to find solutions to engineering problems. It's a brilliant feeling when you solve a problem that you've never encountered before, and even better to share that feeling with others.
Tell us a funny story, work-related or not:
I used to have an inspirational mentor who worked at BAE Systems in Warton, and I would visit her there for meetings. On my first visit the security guard – quite deliberately – made a 'hilarious' comment whilst taking the photo for my ID badge. I of course indulged him with a hearty laugh, head thrown back for good measure. He insisted that the system only allowed him to take one photo, and proceeded to print what looked like a security pass for a braying donkey. He loved printing it out every time I came to visit; I loved wearing it a little less.
What's the best career advice you've received?
Progressing your career isn't necessarily about what you know, or even who you know, it's often about who knows you. Take every opportunity to let people know who you are, what you do, what your strengths are. Getting involved with the TE@M network is a great way to do this, it enables technical staff to meet new people across the university and to increase their own visibility – for example writing a profile for this newsletter is a brilliant opportunity which any member can take advantage of.