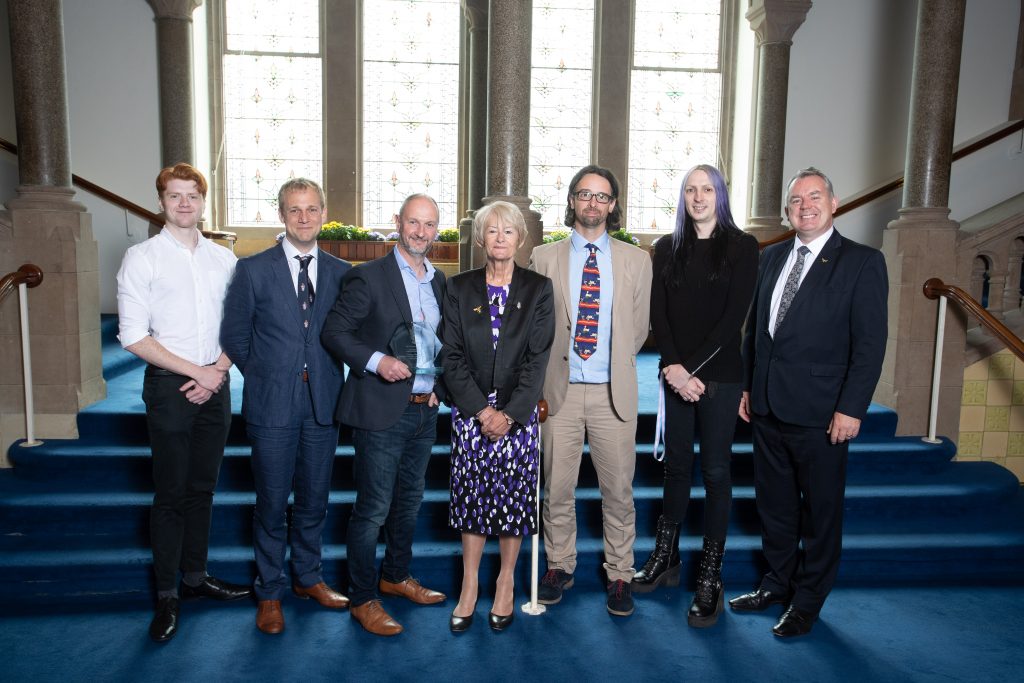 For both the individual and team awards the judges were looking for outstanding performance and, more specifically, evidence of how the individuals or teams have significantly and tangibly contributed to maintaining a positive, open and respectful working environment where people work cooperatively together, have excelled at breaking down boundaries and communicating fully to achieve outstanding organisational benefits. Teams also had to demonstrate that they have a shared ethos which has led to either a significant one-off achievement or to sustained high performance
Small Team: Geography Laboratory Team, School of Environment, Education and Development, FHUMS Team members: John Moore, Jonathan Yarwood, Thomas Bishop, Martin Kay The Geography Laboratory Team is based in the School of Environment, Education and Development.
This team of four is described as being extremely enthusiastic and experienced. The aim of the team is always to give the best support possible to students, academics and researchers wishing to use the laboratories.
Members always strive to go the 'extra mile' in all aspects of their work. Their commitment and dedication has ensured that the laboratories have thrived in recent years and represent a worldclass facility. They have worked together to deliver the highest standards in both teaching and research and this has been recognised in outstanding student feedback and also has contributed to the production of world-leading research outputs.
In addition to this success, the team has also been very active in wider University initiatives, especially in sustainability and outreach activities to local schools.